TABLE OF CONTENTS:
The ABCs of Strategic Communication
(AuthorHouse/716 Pages/ISBN: 978-1-4343-5983-4)

CHAPTERS A - Z:
Glossary of more than 6,000 terms and other words important to the communication professions: Public Relations; Advertising; Marketing; Sales Promotion; Media Planning and Buying; Print; Radio; Television; Online Communication; Journalism; and Graphic Design.

Chapter Addendum: Abbreviations and Acronyms Common to the Professions

TIPS AND TECHNIQUES
More than 200 interspersed throughout The ABCs.
Examples include:
• Telephone and cell phone etiquette
• Planning your business trip
• Hosting a business dinner
• The proper way to shake hands
• Resolving client reluctance
• A user-friendly Web site
• Know where you are headed!
• The dreaded social kiss
• The 30-3-30 Principle
• The 2-Minute Drill
• Making your Web site "pop"
• 10 Tips from "The Donald"
Your PR Information Headquarters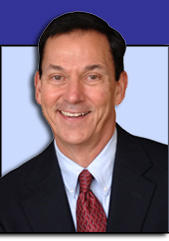 The ABCs
of Strategic Communication
Associate Professor, Rowan University
Public Relations Counselor/Ethicist/Strategic Advisor